St Calixtus Church
About St Calixtus Church
The Church is situated in the centre of West Down and it is visible from most of the Parish.  The Church is part of the North Taw Mission Community (NTMC) comprising St Calixtus (West Down), St Augustine's (Heanton Punchardon), St Michaels & All Angels (Marwood) and St George's Georgeham and St Mary's Croyde.
For more detail about the Church, its Bells, Tower and St Calixtus see History of the Church.
January Link Magazine
January 2021 Link Magazine may be read here.
Please note that there is no February link.
Coronavirus update 23rd February 2021
As coronavirus rates begin to fall and the vaccination programme moves on, we have good reason to be encouraged that greater freedoms and the opportunity for social interaction is now on the horizon. Following the Prime Minister's statement yesterday evening we now have a timetable for the gradual opening up of our society and look forward to a time when our worship in church is unrestricted. In light of all the positive signs we feel able to recommence public worship and will be once again holding services in our churches from Sunday 7th March 2021. Please see our calendar below for dates and times of services. We continue to review our risk assessments in order to be sure that we are able to conduct public worship in a Covid-secure manner.
We will continue to hold funeral services in each of our churches with appropriate restrictions in place. From 12th April, weddings will again be permitted in our churches but the number of guests attending the service will at first be limited to 15. That may well increase to 30 from 15th May providing that conditions concerning the management of the pandemic are met. We will also review our position on baptisms in the coming weeks.
If attending services please note the following:
If you have any symptoms of Covid 19 – please do not come to the church. If you develop symptoms within a week after being in church, please contact the Rector on 01271 812605 and the NHS Track and Trace service
You will be required to sign in on arrival for Track and Trace
Sanitise your hands on entering and leaving the Church
You will be shown to specific seats. Please stay in these seats for the duration of your time in Church.
Social distancing — please stay at least 2m apart from anyone not in your household
Wear a face covering at all times whilst in the Church
Please arrive no more than 10 minutes before the service starts
Please do not gather on paths or access points before or after the service
Please take service sheets away with you after the service
Please leave the church promptly at the conclusion of the service
Service Rota 7th March – 4th April 2021
7th March
Marwood

Heanton

9.30am

11.00am

Holy Communion

Morning Worship

MC

TP/SP

14th March

Mothering Sun

West Down

Marwood

9.30am

4.00pm

Holy Communion

Evening Prayer (BCP)

SP

CR/TP

21st March
West Down

Heanton

9.30am

11.00am

Morning Worship

Holy communion

DR

MC

28th March

Palm Sunday

Marwood

Heanton

9.30am

11.00am

Holy Communion

Morning Worship

CR

TP/SP

4th April
West Down

Marwood

Heanton

9.30am

10.30am

11.00am

Holy Communion

Family Communion

Holy Communion

MC

SP

CR
NB Mothering Sunday – Because of social distancing and hand hygiene requirements, we will not be distributing posies or lighting candles this year.
 Service Leaders: MC – Rev. Margaret Cranston, CR – Rev. Caroline Raby, CH – Rev. Colin Hudspith, DR – Mr David Roff, SP – Rev Steve Painting
Church open for Private Prayer
| | | |
| --- | --- | --- |
| Date | Church | Time |
| 18th March | Marwood | 10.00am-12.00pm |
A call to prayer
Prayer is at the heart of the Christian faith and we encourage everyone viewing this website to give some time between 6.30pm and 7.00 pm on Sunday evenings in a collective act of prayer into our situation. Each week we will produce a guide for prayer which can be found here.
Lord Jesus Christ,
in these dark and difficult days, we turn our hearts to you.
In ages past, you have delivered our nation from disaster.
Do it again, we pray.
Give wisdom beyond human wisdom to our leaders,
Give strength beyond human strength to the NHS and all our frontline workers.
Give comfort beyond human comfort to the elderly and all who grieve.
Lord Jesus Christ,
in these dark and difficult days,
turn your face towards us,
have mercy upon us,
and heal our land, we pray.
Amen.
We realise that this is a difficult time for many people. If you would like us to pray for any specific need please e-mail us at northtawprayer@gmail.com and we will ensure that members of our prayer team pray for you. If you have any other pastoral need, please feel free to contact either of us.
Rev Steve Painting (Rector) 01271 812605
Rev Caroline Raby (Associate Minister) 01271 815560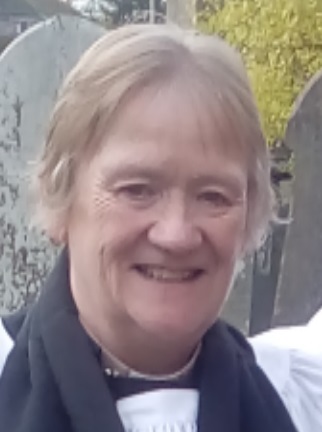 Church Finances
We would like to acknowledge and thank those of you who, as part of your commitment to worship, have given financially to the work of our churches. We also recognise that many of you, in spite of the difficulties of the current situation, continue to give through standing orders and the Parish giving scheme.
Over the last few weeks the income of our churches has, quite understandably, dropped significantly. One of the reasons for this is that we are not currently able to receive gifts physically through offerings made during services.  Due to Coronavirus restrictions at West Down there will not be a collection during our services. If you would like to make a financial contribution to help with the running of the church, the maintenance of church buildings and the Diocesan Parish Share you can use the collection plate as you leave using the yellow gift aid envelopes.  Alternatively you could make a donation by an internet banking transfer using the following details:
St. Calixtus, West Down, Parochial Church Council (West Down PCC)
Sort Code: 20-04-59 Account number: 90689920 Reference: donation
Should you wish to make a regular donations please contact our treasurer, David Ravenscroft (01271 865413) to discuss options.
National Services
For immediate access to weekly online Church of England Sunday services (from Mothering Sunday onwards in date order) please use the following  link  (click here)
North Taw Mission Community Services
Please do take a look at the Northtaw site for information about our local community services.  Rev Steve has been putting regular updates on this site including written services and audio files.
The following link is to the latest available service and talk.  (click here)
Save the date – 13th September 2021
It is with regret that we announce that the 100th anniversary event planed for Sunday 13th September 2020 at 11 am to mark the erection of our war memorial for the parish of West Down has been postponed for a year due to COVID.  It will now be held on Sunday 12th September 2021 at 11 am.
Activities at other Churches (for more detail, look at the website above or in the Link Magazine):
Cancelled due to Covid-19
ACPM – 18th October 2020
The last annual meeting was held on Sunday 18th October 2020.  Minutes of the meeting may be obtained from the Secretary.
Iron Room (Church Hall) Management and Use – closed until further notice
If any users of the Iron Room have any comments to make about the church hall would they please make them known to the Caretaker Andy Odell – Iron.Room@hotmail.co.uk or 07940 524302.  We would be keen to hear views about the equipment, services and charges – both positive comments and areas for improvement.  As a result of feedback, additional lighting has been made available along with two fans heaters to boost the oil filled radiators.  Users are more than welcome to put on the heating about an hour before any event/meeting starts.
Andy Odell looks after the day to day running and booking.  Please note that the Iron Room has been closed due to COVID-19 restrictions but following a risk assessment it is open from w/c 21st September 2020.  COVID-19 means that the room is laid out differently and we can only accommodate 6 people at a time.  Please follow the COVID guidance in the Iron Room at all times.
Please note that for the time being keyholders are not to enter the Iron Room without having made a booking.
Iron Room Booking Form
Bible Study – all cancelled due to Covid-19
Held in the Iron Room (or a participants house) usually on a Monday afternoon.  Come and explore the Bible and issues of faith in a warm and friendly environment.  Call or email Rev Caroline to find out more or to join in – 01271 815560 or carolineraby@live.co.uk.
Messy Church – all cancelled due to Covid-19
Look out for information about the next date.
Church Yard Rules and Charges for Services
A copy of Church Yard rules and Charges for Services may be obtained here.
Electoral Roll
The Electoral Roll is a list of the members of the Church of St Calixtus.  The list was updated in March 2019.  The position of Electoral Roll Officer for St Calixtus is Dianne McGahran.
Year End accounts to December 2019
A copy of the last year end accounts (December 2019) may be obtained from the Treasurer.
PCC
The PCC takes the lead in carrying out the mission of the church – the whole church. Working alongside and supporting the clergy, pastoral care, telling the story of faith, social action and co-operation with churches of other denominations all fall within its remit. In many ways it is the PCC that shapes the health of the church.
PCCs are legal entities and are governed by two pieces of Church of England legislation, called Measures. These are the Parochial Church Councils (Powers) Measure 1956, which defines its principal functions, and the Church Representation Rules.
This second document is particularly useful in understanding the operational rules that govern the PCC and includes information on how often it meets, its members, how elections are held, the responsibilities of its officers and how it relates with bodies such as the Deanery Synod and Diocesan Synod. It also looks at the rules that govern bodies such as District Church Councils, Joint PCCs, Team and Group PCCs.
Further information for specific roles within the PCC can be found below, along with links to the downloadable forms and guidance each role might find useful.
If you have any further questions please contact the Synod Office by email or by telephone on 01392 294931.
PCC Members for St Calixtus
The following persons are members of the PCC.  If you wish to contact a Member please do so through the Secretary.
Rev Steve Painting       Priest in Charge          stevepainting061@gmail.com               812605
Rev Caroline Raby      Associate Priest              carolineraby@live.co.uk                        815560
David Ravenscroft       Treasurer                          david.ravenscroft@outlook.com       865413
David Roff                       Reader/Vice Chair       williamroff@btinternet.com                813329
Dianne McGahran         Secretary                       dimcg@talktalk.net                                866396
Wendy Ravenscroft       Member
Jackie Bodman               Member
Albert Rusling                 Member
Margaret Rusling           Deanery Synod Member
PCC Meeting Dates – cancelled until further notice due to Convid-19 but when possible meetings will be held using Zoom.
The PCC meets on a regular basis to undertake its duties.  PCC meetings are open to members only but if you wish to raise something about a church matter please contact the Secretary.  There are vacant places on the PCC.
Minutes of PCC Meetings
Minutes of meetings are held by the Secretary and are available on request.
Churchwarden
Churchwardens may traditionally be responsible for maintenance of buildings and keeping records, but today they are vital to mission and ministry, caring for both parish and minister. It is a post that is challenging as well as rewarding.
The two positions of Churchwarden for St Calixtus are currently vacant.
Links
Exeter Diocese – http://www.exeter.anglican.org
Villages Mission Community – http://www.heantonparish.org.uk
Who is St Calixtus?
St Calixtus (Callistus) Pope and Martyr c.160-c.222, pope (217-222) Patronal day – October 14.
St. Calixtus (or Callistus) was a Roman from the Trastevere district.  As a youth he was the slave of a Christian Freedman, Carpophoros, who set him up as a deposit taker.  He lost the money belonging to other Christians and fled from Rome.  He was caught & returned to his master.  After fighting in a synagogue he was sentenced to work in mines in Sardinia but was eventually released with other Christians.
He became Archdeacon to Pope Zephyrinus and in this post, he constructed a cemetery on the Appian Way to provide a tomb for each Christian, including the poor and the slaves.  It is one of the most famous of Christian cemeteries and in it are buried up to 500,000 Christians including many popes and martyrs.
He succeeded St. Zephirinus in the pontificate in 217 or 218, and governed the church five years and two months during which time he enlarged the catacombs, which became the official cemetery of the Church of Rome and which took from him their name.  As Pope he established the practice of admitting to communion those who repented from their sins – even the most heinous.  This made him unpopular so he died a martyr by being thrown into a pit.  He was buried in the Cemetery of Calipodius on the Aurelian Way.
Photo Gallery